We offer Graphic Design and Print at affordable prices!
Graphic Design and printed material is all around us, anything with text or an image can be made better or more productive with the use of Graphic Design. No matter what job it is, what material, shape, size or quantity – we are able to design and print to suit your requirements.
Right through from design concepts and development, here at Distinctive UK we love to research and source relevant materials for your print job. Offering bespoke design and print services of the highest quality with no restrictions on stock, materials & finishes.
Learn more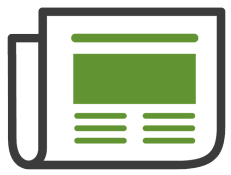 The power of advertising
If you define advertising as getting a message or a peice of information across to someone, then it really is at the heart of what we do at Distinctive UK. Whether it's getting somebody to buy your product or simply visit your website or premises, it's important that your message stands out amongst the competition.
In the majority of cases an advertisement is your first contact with potential customers, so it's absolutely vital that all of your advertisements reflect the very core of what your brand has to offer in terms of both quality and service.
Brochures, flyers and business cards
The role of the trusted brochure and flyer is changing. Where once it might have been a supplemental reminder of information, it's now more of a pick-up and take away item. Any physical product that you clients can take away needs to constantly remind them of exactly who you are and what you do every time they browse or interact with it. Nothing does this better than a powerful design.
The better looking and more appealing your brochure, flyer or business card is, the more likely it is that a potential client will pick-up and interact with it, and the less likely it is to be thrown away afterwards.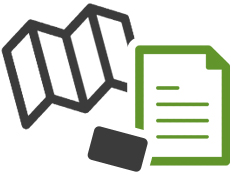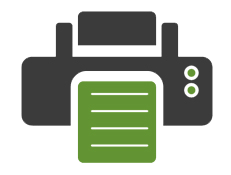 Reliable Printers
Over time we've managed to get a really great group of printers together that we know we'll get the best quality and prices from. We know who can do what we're looking for in the best way and how long it'll take to land at our door.
If you are struggling to decide what it is you need, no problem.
Call 01823 284 066 or
Contact Us